Learn MoreStay GiftedStay Awesome
Previous
Next


Dipti Chhatrapati
I am Dipti Chhatrapati, a passionate and ambitious Microsoft Professional with more than 12 years of experience in pursuing a career and creating more about myself while working in the IT Industry. My passion for Microsoft Technologies comes from the experience as a Developer, Consultant, Architect, and Manager for SharePoint (2007, 2010, 2013), Office 365, and Power Platform projects on large to medium and small size customers. I am honored and humbled to be awarded as Microsoft Regional Director in the year 2018 for recognizing deep technical and business knowledge, community leadership, and the ability to connect with Microsoft customers, partners, and product group professionals. When I am not with technology, I spend time in music, sports, arts, reading, traveling, and cooking.

Let's Connect














Dipti Chhatrapati

#meplace – #liberty is a new #hassle https://t.co/paQ6E8KiGv
RT @jeffteper: We are investing a lot in employee flexibility and a hybrid experience powered by #MicrosoftTeams and devices from partners…
#HelloThere #eveningwalk https://t.co/rr95kt1T5e
learning #brandmanagement #marketing through #casestudy #brainstorming #opinions #ideas on #american multinational chain of coffeehouses at @iesebschool #itsmore #itsiese https://t.co/dIBTIpBWCY
The #vibrant @iesebschool #firstvisit ✨ #ieselife #iesebusinessschool #IESEBarcelona at #beautiful #barcelona https://t.co/swzeza411q
It just came around as #words what was placed around as #painting🎨
#Naturalism #balance #diversity #inclusion #life #meaning https://t.co/Q29w4ULc8C
Found the place for the #painting Happy #colorful Thursday 🎉 https://t.co/uacR9JJUrk
Life #companion – #Surface #Pro 7+ has arrived to be more #hybrid and strengthy with new #Modern "Welcome, Home!" 💖 https://t.co/JiSOWXWpv7
Excited to hear the news that I'll be speaking at #MySummitNA this year. Can't wait to see my UG community in person. Hope to see you in Houston October 12-15. Grab your ticket here:   https://t.co/uSjJKIJ5gP
Two Years Completed! Feel like finished a program of tremendous learning and improvements over resiliency through roller coaster ride, Who said plain ride is worth? Thank you @aisteam for the reminder and throwing required challanges. Such heartfelt surprises makes a day & li…
Read More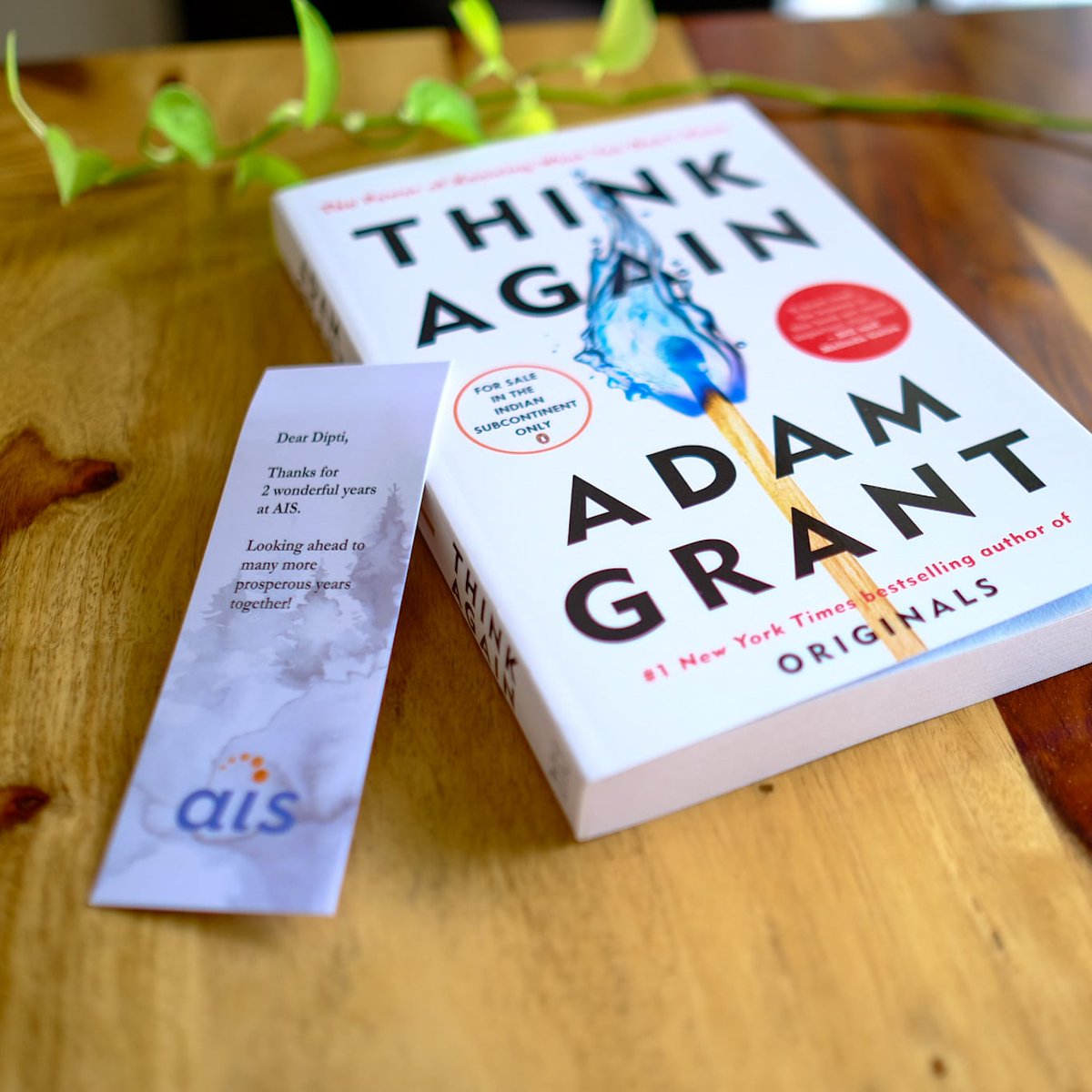 I've worked with Dipti on a few different community initiatives as well as know her as a fellow speaker at many Microsoft and Microsoft Community events. She is brilliant, quick witted and easy to get along with. She's very prompt and easy to work with. I've been very very pleased with her ability to follow up and troubleshoot. She has much more competency and capability than she gives herself credit. She is very technical and knows her stuff. From SharePoint to Microsoft 365 she really understands the technical challenges and has a knack at troubleshooting and unravelling technical issues. Dipti is a leader in the community and has an incredible network of friends around the globe. I worked with her as a fellow Microsoft Regional Director and value her friendship and hope to work with her more in the future.


Joel OlesonMicrosoft MVP & RD, Technology Evangelist
Dipti is a high skilled IT professional; result driven and straight to the point it has been a pleasure to work with her during the last 2 years for a large international Intranet project and application maintenance. Looking forward to work together in many other projects Dipti!


Manuel ContiDirector of Product Development
Dipti has worked on training subject about SharePoint. She has defined the list of modules that had to be recorded for an E-Learning curriculum, and she has recorded many videos based on use cases. The result was very thorough and very satisfactory. To train a support team on SharePoint, she has created a training cursus, and she has conducted the 5 sessions on a remote mode. The evaluations and feedbacks from the attendees were very positive.


Agnes PiccardiTraining Manager
I rarely come across about all LinkedIn Users, who stand out like what's is so special and unique of Dipti. I had pleasure connecting Dipti at MCT Summit 2018 in Germany during her presentation on Microsoft Graph and Teams and both session were absolute "Outstanding" in Preparation, Content and Demo. Dipti would be an asset of any company for her skills and expertise, and she earns my highest recommendation !


Hans BrenderCloud Productivity Evangelist | Influencer | Mentor
I worked with Dipti on a complex program aiming at the development, commissioning and maintenance of the global intranet of a company with over 20'000 employees. Dipti provided technical maintenance and administration for the SharePoint based intranet as per SLA, but involved herself with passion, insight and professionalism in the analysis of the business needs, having a material role in the optimization of the development and maintenance work – hence costs. Additionally to the 'classical' IT approach, she shows a natural tendency to understand the bigger picture, including how to deliver features to users. This shows me her maturity in approaching and taking ownership when dealing with customer needs. It is my belief that Dipti is best qualified for and interested in a management position in consulting, and hope that this will be her next future development.


Mitch Mircea PânzarDufry Management
I had the chance to meet at SPS Dubai on January 2016. I was already impressed by her speaker skills. Since then we exchanged and planned several activities around aOS Community. I was an honor to be received directly at Microsoft offices in Mumbai and Bangalore for both memorable events. Dipti was a key enabler and a true leader to manage these two events and a great tour with Indian and international speakers as well. Dipti has always been very efficient and accountable like a true professional. I fully recommend her to anybody who would have the opportunity to work with her in a team. Looking forward to work together in many other projects!


Patrick GuimonetCEO & Founder, Enterprise Solution Architect
Dipti is a true professional, one of the top experts in SharePoint that is also not afraid to blaze trails into new skillsets. Dipti is a very capable and competent IT professional, with skills in many areas. I personally witnessed her pick up many facets of the Microsoft Power Platform in a very challenging project. She was the first person on the ground, introducing the platform to our largest customer that is one of the top US insurance providers. Dipti developed the first few applications for the customer and also helped set up the initial governance and guardrails that enabled a very cautious client to feel comfortable in allowing further adoption of platform. This provided the environment for the client to move forward on their Power Platform journey and also provided our company with a valuable past performance.


Dom CorreaAccount Manager
I worked with Dipti for about a year on a Power Platform Adoption engagement. Throughout the engagement, she was incredibly hard working and talented, helping to build out several types of apps (model-driven and canvas), numerous flows, and labored through the configuration of the Center of Excellence Starter Kit for the client. Aside from being easy to work with and accepting any challenge thrown her way, Dipti was regularly impressing the client who grew to trust and respect her. Anyone lucky enough to work with Dipti would not be disappointed!


Emily AmkoCapability Director, Cloud Application Platform
Previous
Next